August 27, 2019
Bethany Westlake has been named the chief nursing officer at Mercy Hospital Washington. As CNO, Westlake will have the responsibility to oversee and guide all hospital-based nursing operations, including nursing governance. She will also help to drive improvements in continuity and quality of care for patients who entrust their care to Mercy in Washington.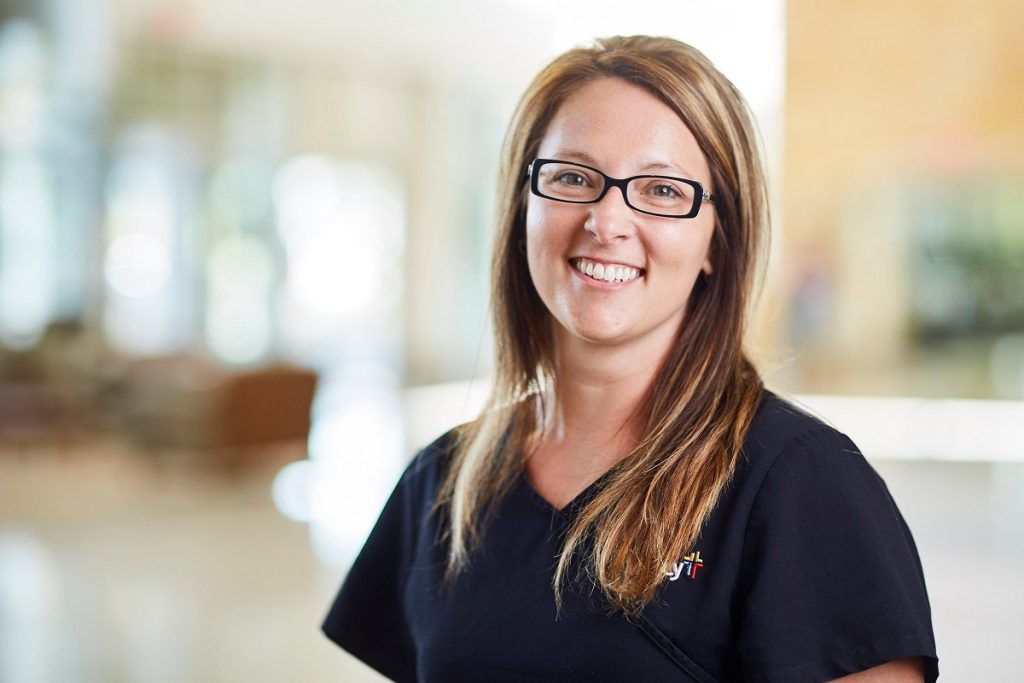 Westlake attended the University of Missouri where she earned her Bachelor of Science in nursing degree. She went on to earn her Master of Science in nursing in Nursing Leadership and Management from WGU Online.
Westlake has been a nurse leader at Mercy Hospital St. Louis since 2005. While there she served as the manager of several areas, including the Burn Unit Intensive Care Unit and the Transitional Care Unit. She later served as the executive director of nursing, overseeing critical care units and the Mercy St. Louis Heart Hospital. Westlake is a multi-time recipient of the Nurse Excellence Award (2009, 2013), the St. Louis Magazine Nurse of the Year Critical Care award (2016), and the March of Dimes Nurse of the Year Leadership Award (2018).
"Catherine McAuley taught us, "let us take one day only in hands at a time. Resolve to do good today and better tomorrow." I am delighted to be part of the Washington community," said Westlake, "and resolve to do better every day to elevate the Washington nursing profession."
To learn more about Mercy Hospital Washington, click here.
Media Contacts