Mercy Hospital Jefferson has again earned a spot on the list of best hospitals in the country to deliver a baby.
Mercy Jefferson is one of only 350 hospitals on the list of America's Best Maternity Hospitals determined by Newsweek and data firm Statista. The designation places Mercy among the highest echelon of more than 2,700 hospitals across the country offering maternity services. It is the second straight year Mercy Birthplace – Jefferson made the list.
The survey includes two performance categories: five-ribbon hospitals and four-ribbon hospitals. Mercy Jefferson is one of only seven hospitals in the state of Missouri to receive the highest, five-ribbon award.
"It takes a commitment to applying the best medical practices to continually achieve this type of honor," said Dr. Jacob Peyton, chair of the Mercy Jefferson OB/GYN department and president of the Mercy Jefferson medical staff. "Our team is dedicated to following the latest guidelines."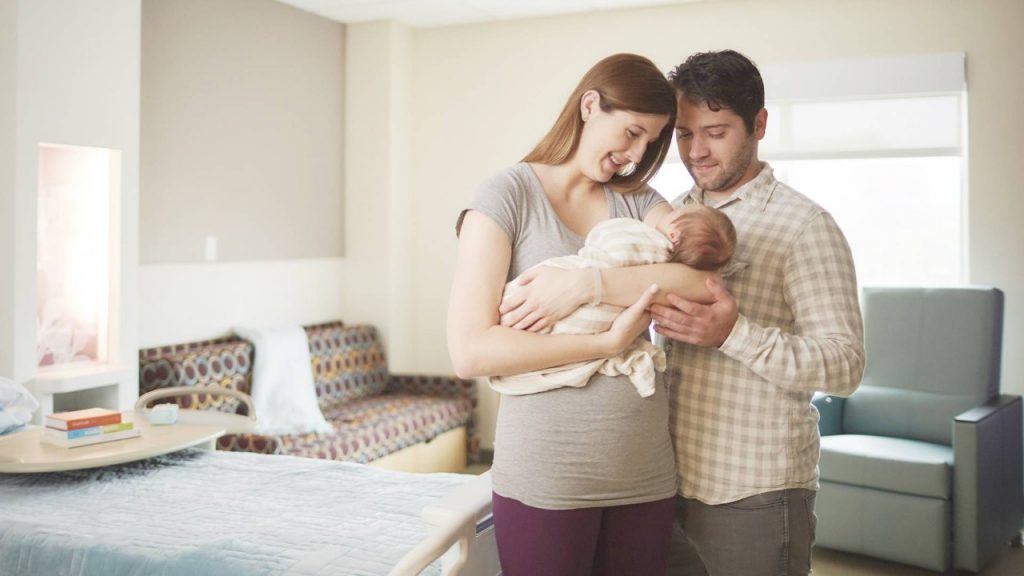 "Our co-workers put the needs of our patients first through compassionate care," said Chandra Alsop, RN, director of women's services for Mercy Jefferson. "That's what allows us to provide outstanding experiences for mothers and their families."
Newsweek's ratings are based on three factors: a national survey of hospital managers and maternity care specialists, a review of key hospital performance data related to maternity care, including newborn screening and a hospital's rate of cesarean births, and review of patient satisfaction data related to the communication and responsiveness of staff.
In addition to being named a Newsweek Best Maternity Hospital for two consecutive years, Mercy Jefferson is one of 237 hospitals listed in the inaugural U.S. News and World Report rankings of Best Hospitals for Maternity for 2021-22.
Mercy Hospital Oklahoma City was the only other hospital in Mercy's four-state region to be named a five-ribbon hospital on the Newsweek list. Mercy Hospital St. Louis, Mercy Hospital Springfield and Mercy Hospital Ada were recognized on the four-ribbon list. The complete America's Best Maternity Hospitals 2022 List can be found here.