Twenty-nine-year-old Myla Sprabery was taking a bath when she first noticed something was terribly wrong. The mom of four couldn't move the right side of her body. She tried to call out to her husband for help, but the words wouldn't come out.
She got the attention of her husband, Tyler, who immediately called 911.
"My father-in-law just had a stroke a couple weeks prior, so Tyler was very familiar with the symptoms," said Sprabery. "He knew right away I was having a stroke."
An ambulance came to their home in Stratford, Oklahoma, to take her to Mercy Hospital Ada. When she got to the ER, she was connected via telehealth to the stroke team at Mercy in Oklahoma City, the top stroke center in the state. 
Mercy Hospital Oklahoma City is an Advanced Comprehensive Stroke Center certified by The Joint Commission, the highest level of stroke certification awarded only to hospitals able to treat the most complex stroke cases. This special designation means Mercy has the most advanced imaging capabilities, 24/7 availability of specialized treatments and staff with the unique training and experience to care for patients who have experienced a stroke. Mercy also provides virtual stroke care for eight regional Mercy hospitals across Oklahoma.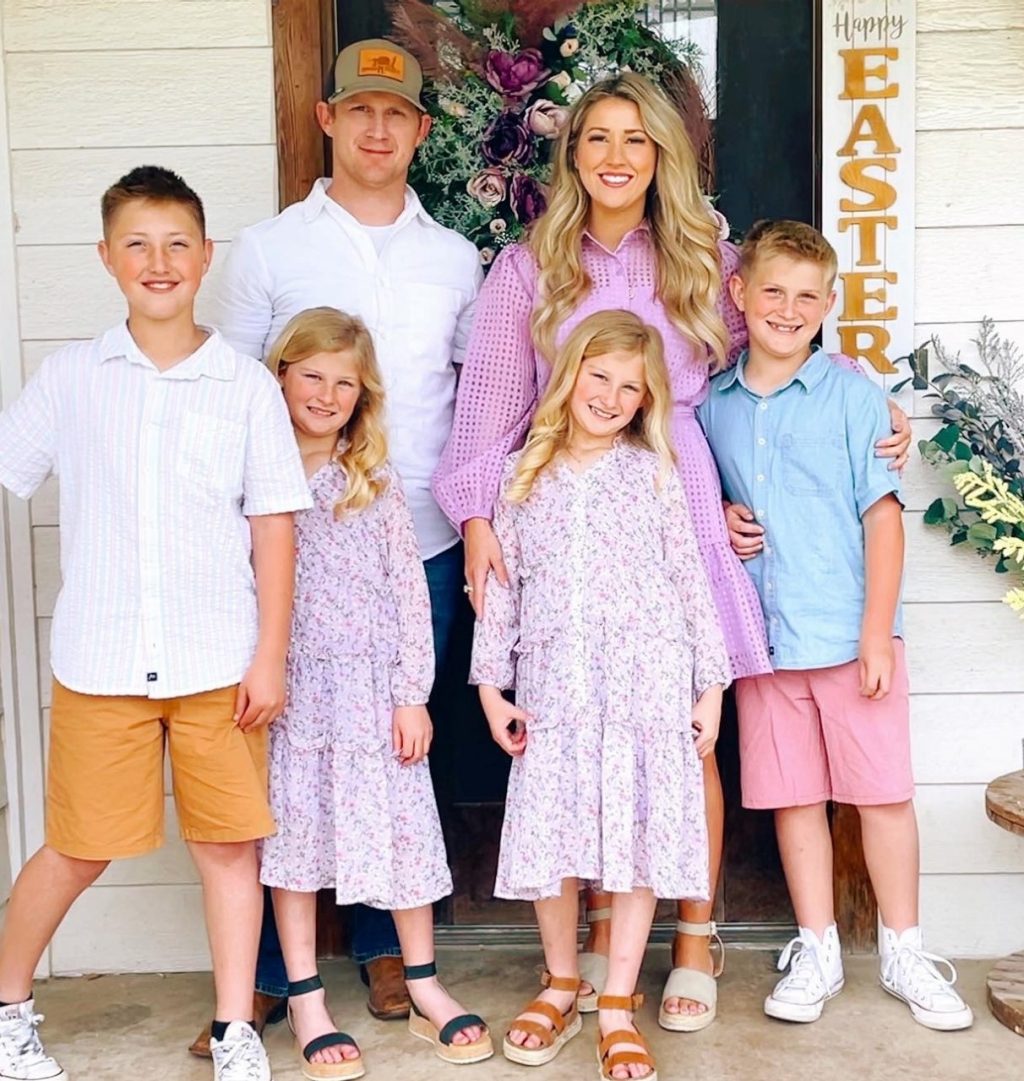 Myla Sprabery, pictured here with her family, was admitted to Mercy Hospital Oklahoma City after having a stroke.
During a virtual visit, the Oklahoma City stroke team determined Sprabery was a candidate for tPA, or tissue plasminogen activator. The treatment is a powerful blood thinner delivered through an IV that breaks down blood clots to restore blood flow to the brain. 
"We have a small window of time, just a few hours, from the first sign of a stroke to when we can safely administer this lifesaving treatment to patients who are far from comprehensive stroke centers," said Dr. Bahar Malakouti, medical director of the stroke program at Mercy Hospital Oklahoma City. "That's why it's so important that our regional hospitals like Mercy Hospital Ada are equipped to give tPa to patients and have around-the-clock access to our comprehensive stroke center."
For patients like Sprabery, tPA saves millions of neurons and decreases the risk of developing debilitating long-term disabilities..
After receiving tPa in Ada, Sprabery was transported via medical flight to Mercy Hospital Oklahoma City.

"During that flight, I knew I was going to be okay," Sprabery said. "I couldn't talk, I couldn't communicate, but that was the moment God told me I was going to be okay."

When Myla was wheeled into the ER, a stroke coordinator was waiting for her at the door. Her speech was still impaired, but she was able to move her arms and legs and follow commands. She also had limited writing function and could scratch out letters on a whiteboard. 
The stroke team determined a heart condition – likely there since birth – caused the stroke. She worked with speech therapists during a three-day inpatient stay with a singular focus on regaining one important phrase.
"All I wanted in the world was to be able to tell my kids 'I love you' again," she said.
Sprabery's mind was fully intact, and she was aware of everything happening around her. When she tried to speak or write, the words just wouldn't come out, a condition called aphasia.

Sprabery was discharged with instructions to follow up with outpatient speech therapy.
"I was so grateful to be alive, but my tongue wouldn't move the way I wanted it to," Sprabery said.
A first visit to an outpatient speech therapist back home was discouraging. The therapist told Sprabery her best bet was to learn to use a device that would help to communicate for her. She was devastated.
"I remember leaving that appointment, and I couldn't stop thinking about Rebecca Overton, my speech language pathologist in the hospital," Sprabery said. "Rebecca and Dr. Malakouti kept encouraging me, they told me not to give up, that there was hope. They told me about the research that showed it can take three months for patients to begin regaining speech. I refused to give up."
Sprabery didn't schedule a follow-up appointment and instead looked for a second opinion. A post on social media started the process that would eventually connect Sprabery with Stacy Nease, a speech language pathologist at Mercy Hospital Ardmore.

"A friend of a friend heard about my story on social media," Sprabery said. "When my husband posted to ask friends and family to recommend another speech therapist, that's when we learned about Stacy."
Nease primarily sees patients when they're admitted at the Ardmore hospital. But when Myla's husband called to ask for help, she knew she had to say yes.
"From the moment I met this family, I just knew I was supposed to help them," Nease said. "Myla was every clinician's dream because she was so driven, so motivated, so positive, and she believed in herself."
Nease saw her right away at Mercy Ardmore. They set up a schedule for regular visits twice a week. Sprabery made it clear she had one goal: to tell her kids she loved them. It didn't take long to achieve it. With her four young kids as a constant motivation, she continued to make quick progress.
"Right after I started seeing Myla, one of her sons had a track and field day at school, so we practiced saying 'good job,'" Nease said.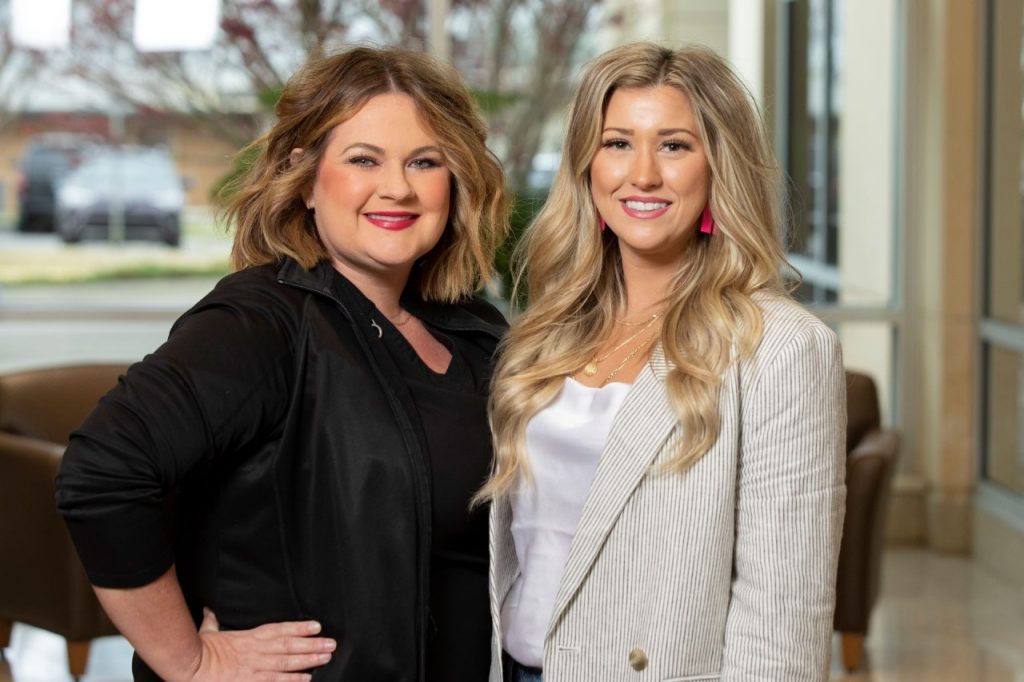 Stacy Nease and Myla Sprabery
Nease and Sprabery took a field trip to a local store to practice real world interactions. She had homework to repeat phrases and multiple-syllable words with her family.
"Words with the letters 'k,' 'c,' and 't' – those were the hardest for me," she said.
Four months after her stroke, she felt ready to go back to work as a dental hygienist. She was prepared to speak and interact with patients again.                                                                        
In November, Nease determined Sprabery no longer needed speech therapy and discharged her after 22 visits.
"Myla and I were realistic in our goal setting," said Nease. "We created treatment plans that were personal and would set her up for success. Our goal was never for Myla to be able to give a presidential speech, but now I think she could give a really good one."
One year later, Sprabery has her life and her voice back, and she gained a new friend, too. Nease and Sprabery remain close, catching up regularly on the phone and meeting occasionally for dinner. They both say this experience changed them for the better.
"Before I found Stacy, I doubted myself, and I just needed someone to believe in me," Sprabery said. "In hindsight, I can look back now and see how fast I was progressing. But when I was in it, it didn't feel that way. Every time I saw Stacy, she encouraged me, lifted me up, and I knew I could keep going."