ST. LOUIS – High standards and quality patient care has earned Mercy Bariatric Center at Mercy Hospital St. Louis national accreditation for bariatric surgery and obesity medicine, the first in the state to earn recognitions for both.

The Metabolic and Bariatric Surgery Accreditation and Quality improvement program accreditation is a joint quality program of the American College of Surgeons and the American Society for Metabolic and Bariatric Surgery.
"We put the patients at the center of everything we do," said Dr. Matthew Lange, medical director of bariatric surgery for Mercy St. Louis. "Being the first program in the state to achieve this accreditation for both obesity surgery as well as our Mercy Weight and Wellness Center obesity medicine program shows patients and our community the innovation and dedication our team has to provide the best and most comprehensive care possible."
The accreditation standards ensure that metabolic and bariatric patients receive multidisciplinary medical care, which improves outcomes and long-term success. Those standards include pre-operative and post-operative care designed specifically for patients with obesity.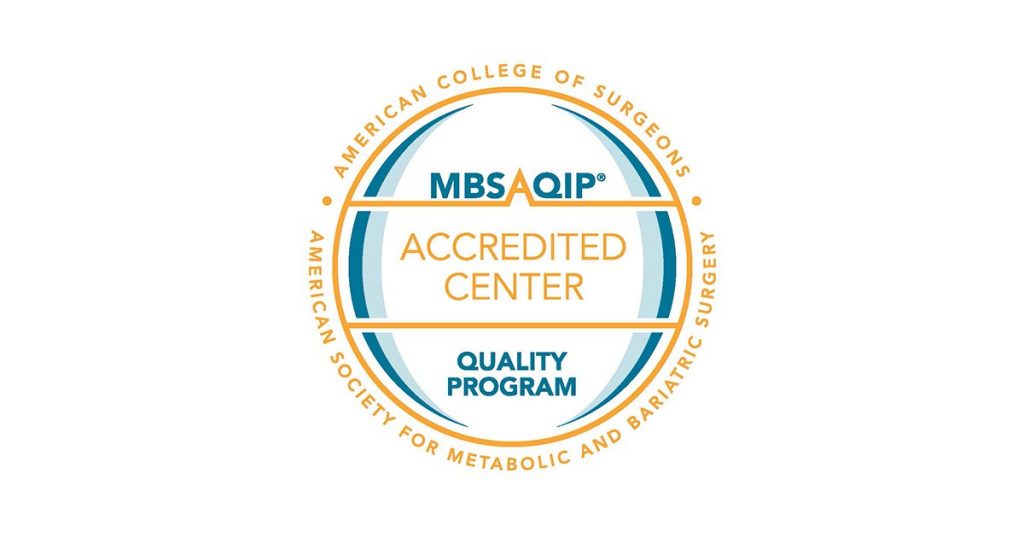 Mercy St. Louis' surgical weight loss program includes expertly trained experienced bariatric surgeons Dr. Lange, Dr. Katelin Mirkin and Dr. Deephu Sudhakaran. They provide gastric band removal, gastric bypass surgery, gastric sleeve surgery, endocscopic gastric balloons and bariatric surgery revisions. The team performs continuous reviews of surgical data to improve the procedures and has expertise needed to provide safe, effective high-quality care to every patient. Working in conjunction with surgeons in other area, the number of bariatric patients Mercy serves continues to grow.
"When patients choose surgical weight loss its takes dedication," said Dr. David Meiners, Mercy St. Louis president. "This accreditation reflects the focus and commitment our team has made for these patients and should give them extra peace of mind."
Mercy St. Louis is the sixth Mercy facility to earn the program's bariatric accreditation, joining Mercy Hospital South, Jefferson, Washington and Springfield in Missouri along with Northwest Arkansas in Rogers, Ark., and the first to earn accolades for obesity medicine.
The accreditation requires facilities to meet criteria for staffing, training, facility infrastructure and patient care pathways in order to ensure the ability to support patients with obesity. The program's comprehensive centers also participate in a national registry that publishes semi-annual reports on the quality of its surgical outcomes and identifies opportunities for improvement.
The Centers for Disease Control and Prevention estimates about 93 million adults in the United States are affected by obesity. Obesity increases the risk of death because of the other diseases commonly associated with it, such as type 2 diabetes, high blood pressure, cardiovascular disease, cancer and now COVID-19. Metabolic and bariatric surgery has proven to be effective in reducing comorbid conditions related to obesity, according to a study published by the Journal of the American Medical Association.