June 3, 2016
ST. LOUIS - Mercy Hospital St. Louis Chef Don Grace was recently honored as Ford Hotel Supply's June Chef of the Month. Since starting at Mercy, Chef Don has transformed the way patients think of hospital food.
Not only are many of the menu items made from scratch, all 859 beds in the hospital are now offered cooked-to-order room service much like a hotel.
Chef Don is also in the process of adding Chef's Specials to the patient menu, adding even more variety.
Click here to read more about Chef Don's background.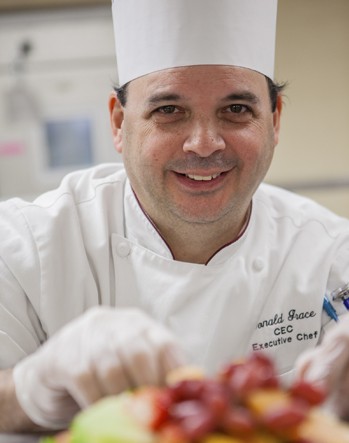 Media Contacts