April 4, 2018
HEALDTON, Okla. – Nichole Barrett, who served as nursing director of Mercy Hospital Healdton for more than 14 years, has been named administrator of Mercy Healdton, a physician-led organization comprised of more than 50 co-workers, primary care and specialty physicians.
An RN by training, Barrett is thrilled to continue rural health care in the community. "I came back to my home town to raise my children and be close to my family. I love life here," she said.
Barrett pursued a nursing career because she wanted to make a difference. In rural health care, she saw endless ways to make an impact in the lives of those she knows and loves.
"I have witnessed the lives of patients being saved who would not have made it to one of the larger facility emergency rooms," said Barrett. "Our Healdton team is able to bring health care to those who may not be able to travel for services such as therapies, lab and radiology, while keeping patients closer to home for their continued care."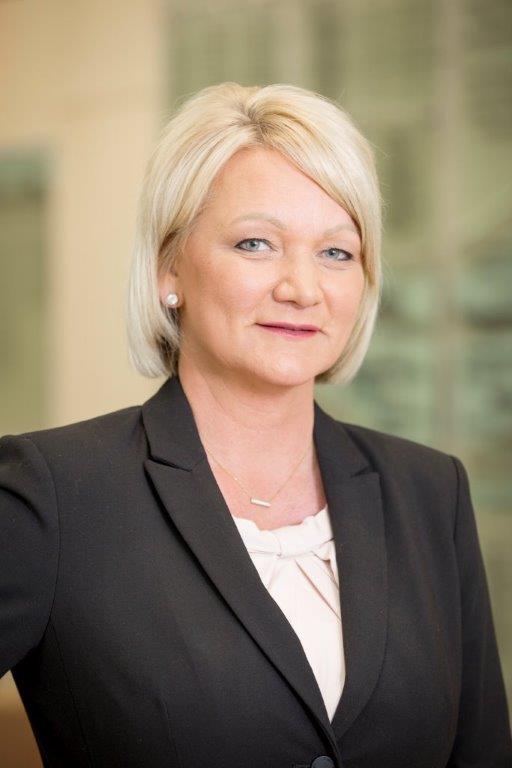 Mercy Hospital Healdton was established in 2012 when Healdton Municipal Hospital joined with Mercy. Mercy Hospital Healdton is equipped with a skilled care/swing bed unit, physical therapy, occupational therapy, speech therapy, acute care, emergency department, radiology and laboratory.
When there was an open position at the then-Healdton Municipal Hospital, Barrett knew she wanted to be back home to raise her children close to family and so they could attend school in Healdton. She has two children, Abbie Etter, a sophomore at Oklahoma State University, and a son, Wade Etter, who is a freshman at Healdton High School. Barrett's husband, Mark, serves as the head football coach at Healdton High School. 
"Being here is home and an opportunity for me to continue in the profession that I absolutely love while being lucky enough to serve those in my home community. My loved ones have always received excellent care in Healdton, and I wanted to be a part of this amazing family of co-workers."
Media Contact
Lindsey Treadwell
Ardmore, Healdton, Ada, Tishomingo